16:00 Tuesday 13 Jun 2023

Cowes Week Announces Cowes Yacht Haven as an Official Sponsor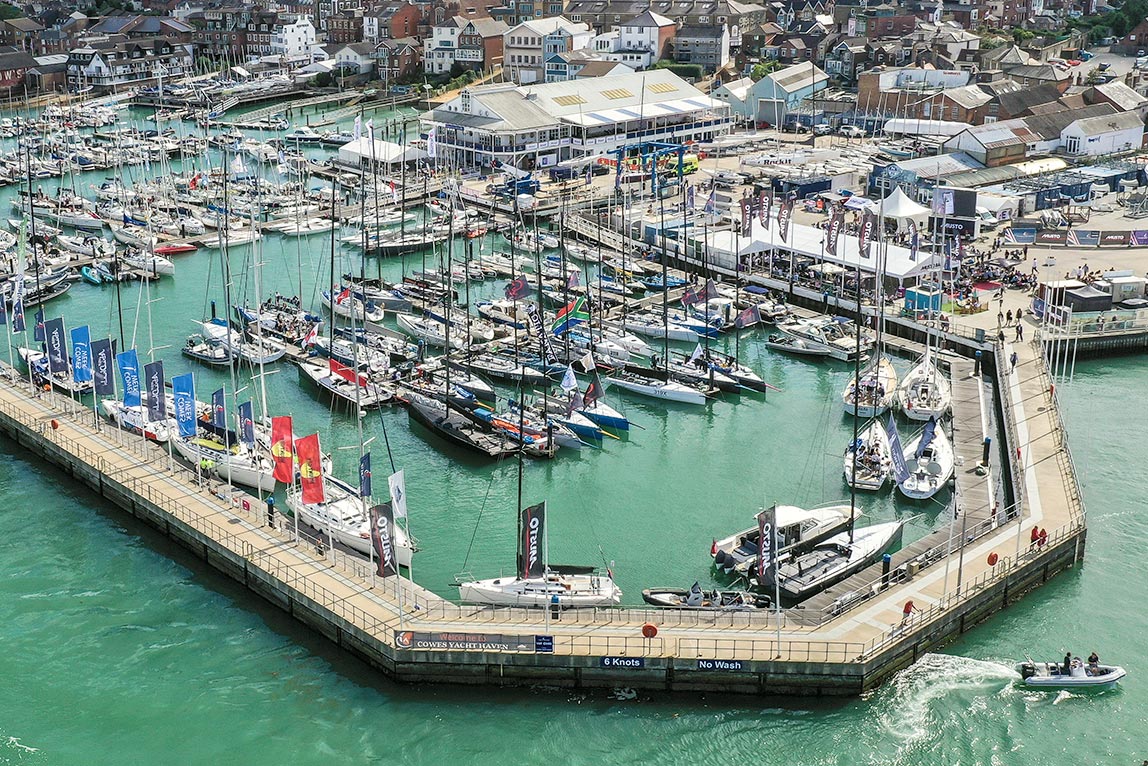 Cowes Week is delighted to announce that Cowes Yacht Haven, the marina at the heart of the Medina River and the spiritual home of Cowes Week has become an Official Sponsor, further increasing the support they already give the event in 2023.
The Musto Crew Bar at Cowes Yacht Haven during the regatta is a place to bump into friends who you might only see once a year, and Cowes Week is the event that those sailors from all over the world gather together. The relationship between Cowes Yacht Haven and the Regatta has always been incredibly close and 2023 will be no exception.
Laurence Mead Regatta Director said:
"I remember bumping into a very good friend of mine at Cowes Yacht Haven during Cowes Week many moons ago, when I was living overseas, and to this day that is a great memory. CYH has always been the first place to go for a drink after racing, where the highs and lows of the day's performance can be discussed, or do I mean, argued about! We are delighted with our increasingly close relationship with Cowes Yacht Haven and thank them for their support over the past years and into the future."
Daniel Jehan, CYH Managing Director said:
"Cowes Yacht Haven always had very strong links with Cowes Week and is pleased to be able to enhance this relationship this year and become an Official Sponsor. Meeting friends old and new in the competitor village is an important part of the week, and we look forward to welcoming everyone back to Cowes Yacht Haven."