18:38 Thursday 1 Jun 2023

Montgomery Estate Planning to Sponsor Under 25 Trophy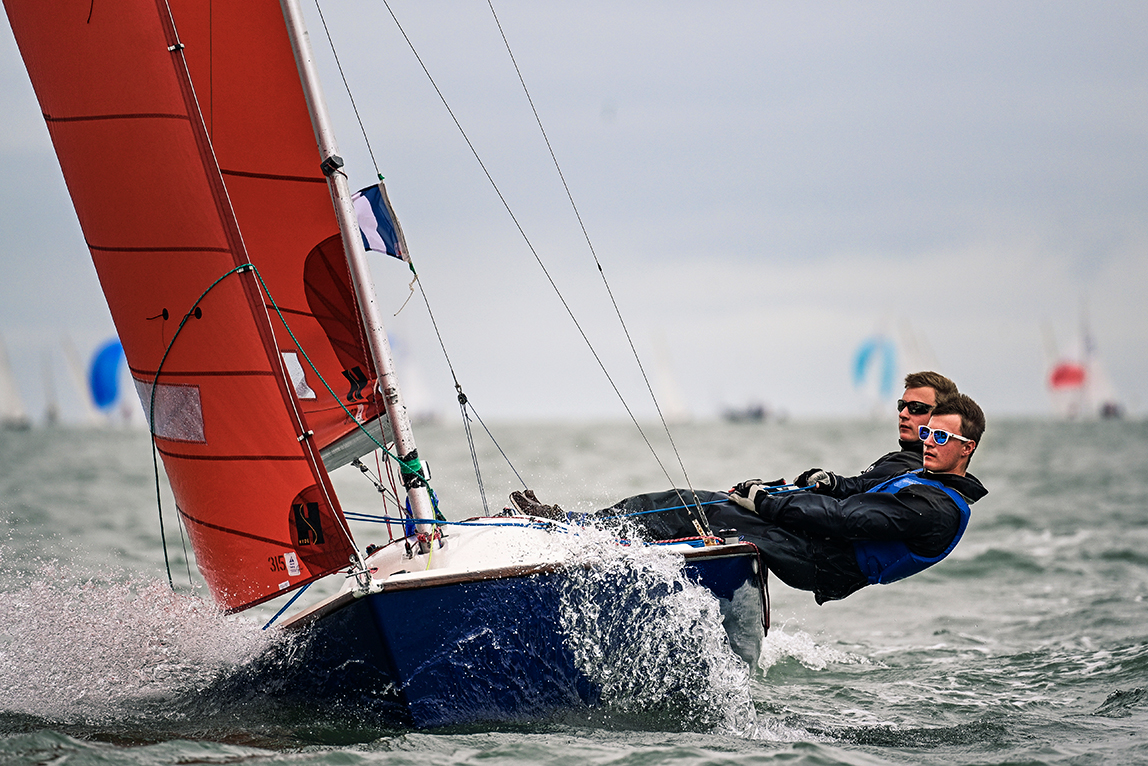 Cowes Week Ltd is pleased to announce that Island based Independent Financial Advice and specialist estate planning business, Montgomery Estate Planning is sponsoring the Under 25 Trophy this year. Cowes Week has always been popular for young competitors because not only does the event provide the most amazing platform in which it is possible to compete on equal terms with sailors of all ages and abilities – from club to Olympic sailors – it also gives young sailors a perfect opportunity to realise their sailing talent.
The Under 25 Trophy, introduced in 2012, sits alongside the Musto sponsored Young Skipper Trophy both of which were won in 2022 by Isle of Wight triplets, Charlie, Tom and Harry White sailing their Squib Kestrel.
Regatta Director Laurence Mead said:
"Cowes Week has always been an event where people of all ages compete against each other, but it's always great to see young teams taking on the responsibility of putting their own campaigns together and then making it all happen on the water. The Under 25 trophy is for teams where the whole crew is under 25 so this really is the next generation out on the water, enjoying our sport and everything that Cowes Week has to offer. We are delighted to welcome Montgomery Estate Planning to Cowes Week and look forward to working with them to deliver some great racing for young sailors in the under 25 trophy category."
Katy Baxter, MD of Montgomery Estate Planning said:
"Sailing is a great part of Island life and the Under 25 sailors represent the future of this exciting, healthy sport. Montgomery Estate Planning is delighted to sponsor this event trophy, and recognises the amazing teamwork of all involved, including families and friends, who help and support these sailors over the finish line."
There's still plenty of time to enter for a chance to win the Under 25 Trophy, or the Musto Young Skipper's Trophy. If you're not already connected to a boat but would like to take part, there are many opportunities for crewing positions for young sailors. The best place to make contact with a racing team is on the Crewsearch Forum of the event website.
The Montgomery Estate Planning sponsored Under 25 Trophy will be presented to the highest placed Under 25 Crew at the Overall Prize Giving on Friday 4th August.