15:00 Wednesday 11 Jan 2023 Mary Scott-Jackson

Cowes Week Announces Tall Ships Youth Trust as Official Charity Partner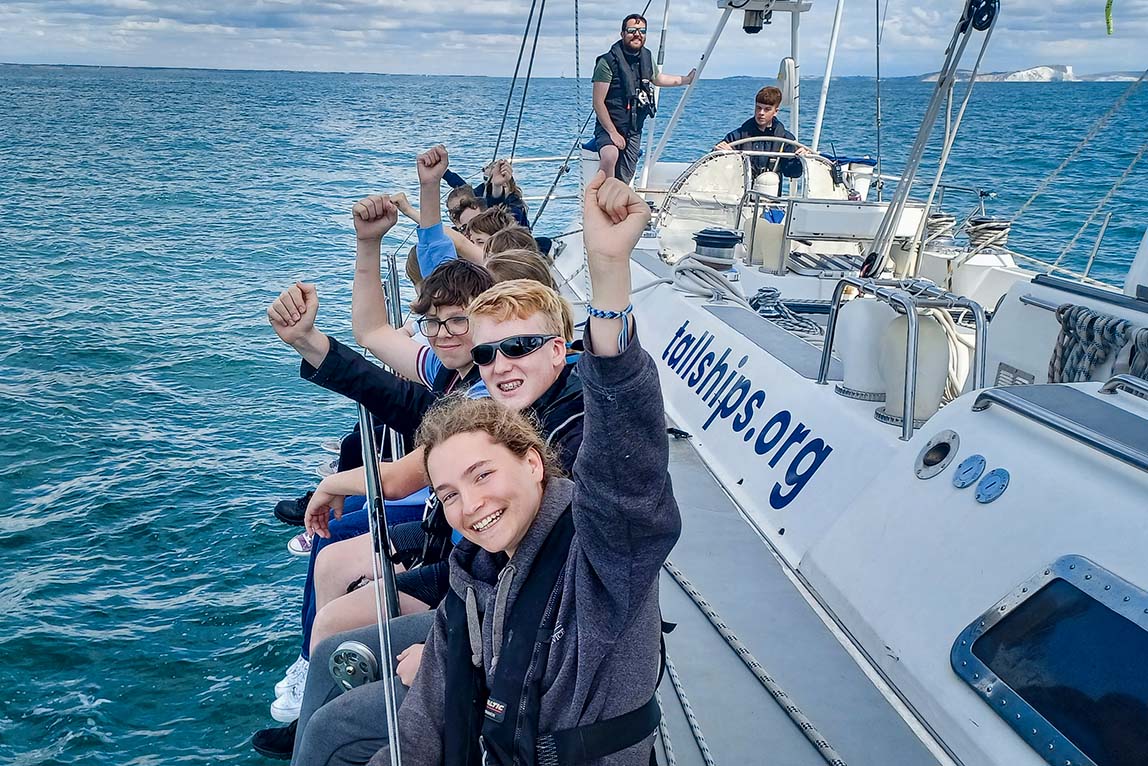 Cowes Week Limited is delighted to announce that Tall Ships Youth Trust (TSYT) will be the Official Charity Partner for 2023 and 2024. Founded in 1956, Tall Ships Youth Trust is a youth development outdoor learning charity, that helps to improve the skills and life chances of young people from disadvantaged backgrounds, aged 12 to 25, through transformational experiences at sea.
TSYT has a fleet of four 72ft Challenger yachts and a 55ft ketch and sails all year round providing around 1,000 young people from across the country with a life-changing experience. The opportunity enables them to develop life skills, confidence and self-esteem, helping to raise their aspirations and supporting them to make positive life choices.
Laurence Mead, Regatta Director at Cowes Week commented:
"As sailors we are aware of how life affirming this great sport is and the opportunity to support Tall Ships Youth Trust, a charity that brings all of the positive attributes of sailing to more young people, is something we at Cowes Week are very pleased to be able to do. There aren't many better ways to build self-confidence and a sense of self-reliance than sailing, seeing young people get that start in life on board the charity's yachts is wonderful and we can't wait to have them join us at Cowes Week 2023. Over the next few months, we will be highlighting ways you can interact with Tall Ships Youth Trust leading up to race day 1 at Cowes Week on Saturday 31 July. Entries to Cowes Week open soon, and there will be an opportunity to donate to the charity when you enter as well."
James Hudson, Director of Fundraising and Marketing at Tall Ships Youth Trust, said:
"We're honoured and delighted to have been chosen as the Official Charity Partner of Cowes Week for 2023 and 2024. The event has an incredible history as the world's largest and most prestigious sailing regatta of its kind, and we're thrilled to be a part of it.
"We're looking forward to being integrated into all aspects of Cowes Week, to raise funds and generate awareness for our life-changing work with young people from disadvantaged backgrounds, who need our support now more than ever."