10:00 Wednesday 19 Apr 2023

Cowes Week Launches Weekend Warriors Cup for Club Cruisers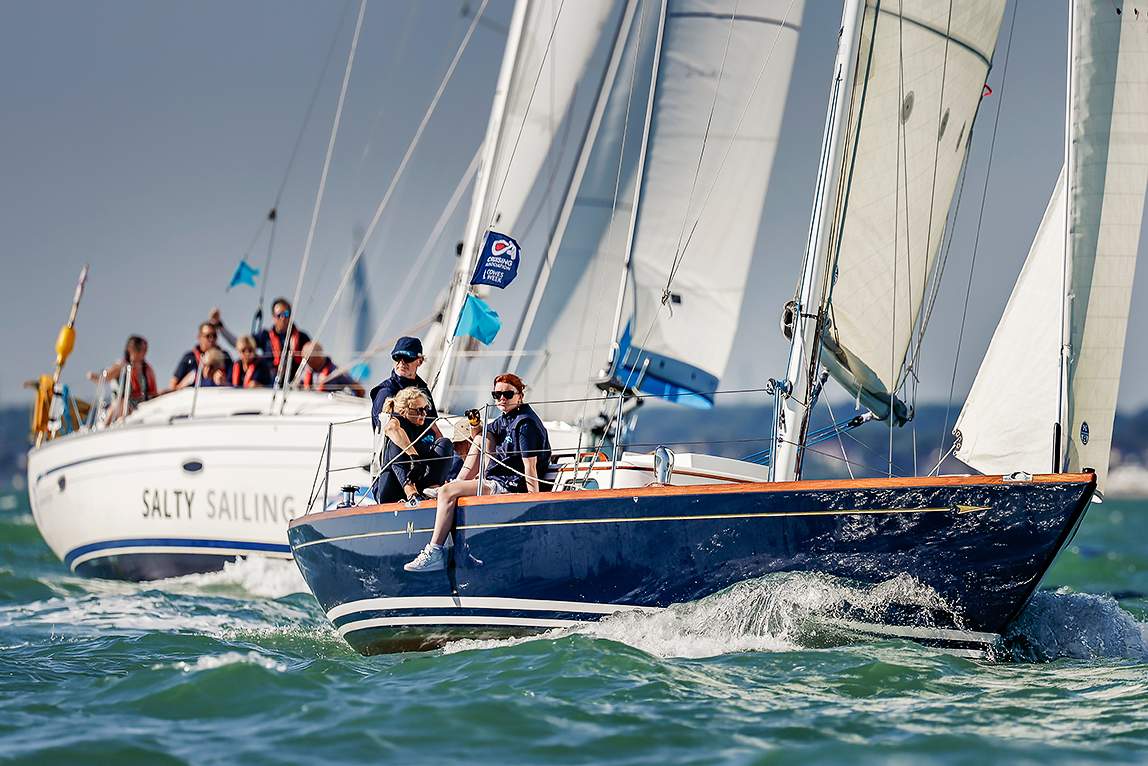 With the ever-increasing demands on people's time, and in order to welcome new sailors to Cowes Week, the event organisers are delighted to announce the introduction of the Weekend Warriors Cup for the Club Cruiser Division. The Club Cruiser division, sponsored by the Cruising Association was introduced in 2021 to create a racing class for those boats which are genuine dual-purpose cruiser-racers and create a home within the regatta for boats with family crews and without the latest in sail technology. It's been a great success with growing interest.
The Weekend Warriors Cup is a mini- series within Cowes Week, taking place on Saturday 29th, Sunday 30th and Monday 31st July, with a separate trophy for the overall winner of those three days. Cowes Week itself remains the full seven days, but the Weekend Warrior Cup gives you a chance to race for 3 days at a reduced entry fee of £200 for boats up to 10m and £250 for boats over 10m.
Three days of racing, the opportunity to attend the Cowes Week Cocktail Party on the lawn at the Royal Yacht Squadron on the Sunday evening (tickets sold separately) and a chance to enjoy the ambience of the world's longest running regatta, which will celebrate its 200th anniversary in 2026.
Cowes Week Regatta Director Laurence Mead said:
"We are excited to launch the Weekend Warriors Cup as a way into the regatta for those who race less often. This would, as an example, be a perfect add-on to a boat's summer calendar if the Round the Island Race is otherwise your sole race of the year. Course length and style will be set to suit the boats, so it's all about having fun rather than wearing out the crew short tacking against the tide."