News
16:22 Thursday 4 Aug 2022 Esmé Tilling and Lillie-May Crane

Royal Navy Day at Cowes Week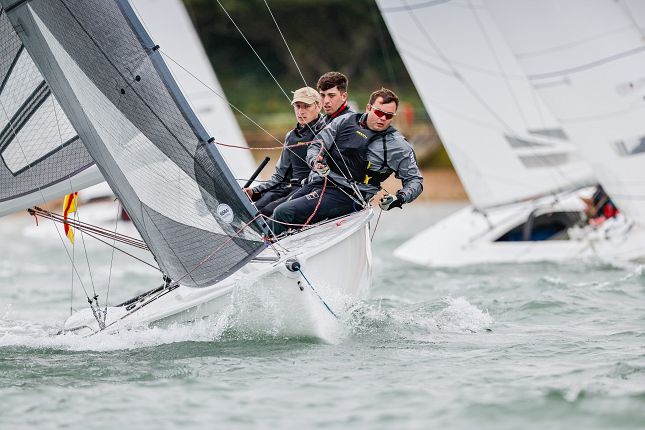 The Royal Naval Sailing Association (RNSA) have been regular competitors at Cowes Week and has see two entries this year, Sail Navy in the SB20 class and the Corby 29 Cutlass in IRC Class 5. The RNSA is a charity that aims to get Service men and women of all sailing abilities actively engaged in the sport. "Service men and women especially thrive in the sailing community because you have to have a heck of a lot of adaptability and mental resilience and you need to be able to push yourself outside of your comfort zone when in the Navy", says Lawrence Hodgkinson, helm of Sail Navy.
The crew has been rotating throughout the week to give all service personnel participating the opportunity to race, and this is particularly important on Sail Navy which can only hold a few crew members. Lawrence said: "Cowes Week is one of the best regattas that England has to offer and the SB20 class is one of the most exciting classes to race in… the racing is second to none, which is why I've attended for the last 16 years!"
You can find out more, or support the RNSA by making a charitable donation, on their website: https://donate.rnsa.org.uk/
Earlier News Stories
For earlier news stories, as well as results, videos and photographs from previous years, visit our comprehensive Regatta Archive.