13:52 Tuesday 2 Aug 2022 Esme Tilling

Women's Day at Cowes Week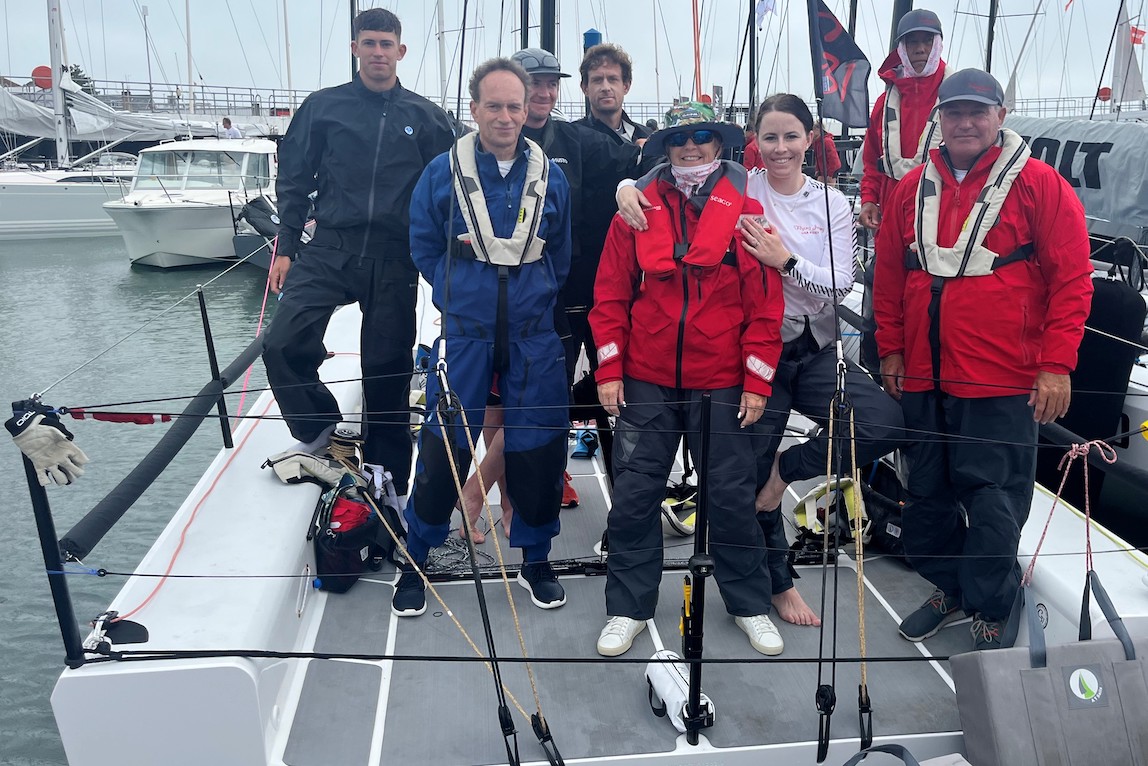 Today Cowes Week is celebrating the contribution and achievement of women in sailing with Women's Day.
Sandra Askew is helming Flying Jenny in the Cape 31 class, the newest and most intensely competitive fleet at the regatta. She gave an insight into her journey as a female sailor. Sandra lives in Florida and has been sailing since the age of 15 and from the beginning of her sailing career she was told by her father that she "didn't have to take anything from anyone male or female" and to this day doesn't consider herself different to her male peers. Sandra had passed this attitude onto her children, as her daughter Ally Hofbrauer joins her this week as part of Flying Jenny's crew.
Sailing was described by Sandra as "always there for you", after taking a long time off to raise her family and grow her business she returned years later to pick up where she left off. Racing in her first Cowes Week this year, Sandra has described the atmosphere as fantastic and is enjoying competing with various rivals in the Cape 31 class. Tilly Harrison who is helming Jolt was identified as a successful rival and described by Sandra as "doing a lovely job and just seems the sweetest."
Flying Jenny was named after Sandra's mother, and you can't miss the boat out on the racecourse as the spinnaker has an image of her mother on it, taken in 1943.
Women's Day Prize Giving is taking place this evening, prizes will be given for the highest placed female helm and female crew and the Women's Day trophy.
Competitors are invited to meet the Magenta Project team in the Media Centre at Cowes Yacht Haven from 2-5pm.