15:18 Monday 1 Aug 2022 Esme Tilling

Charity Day at Cowes Week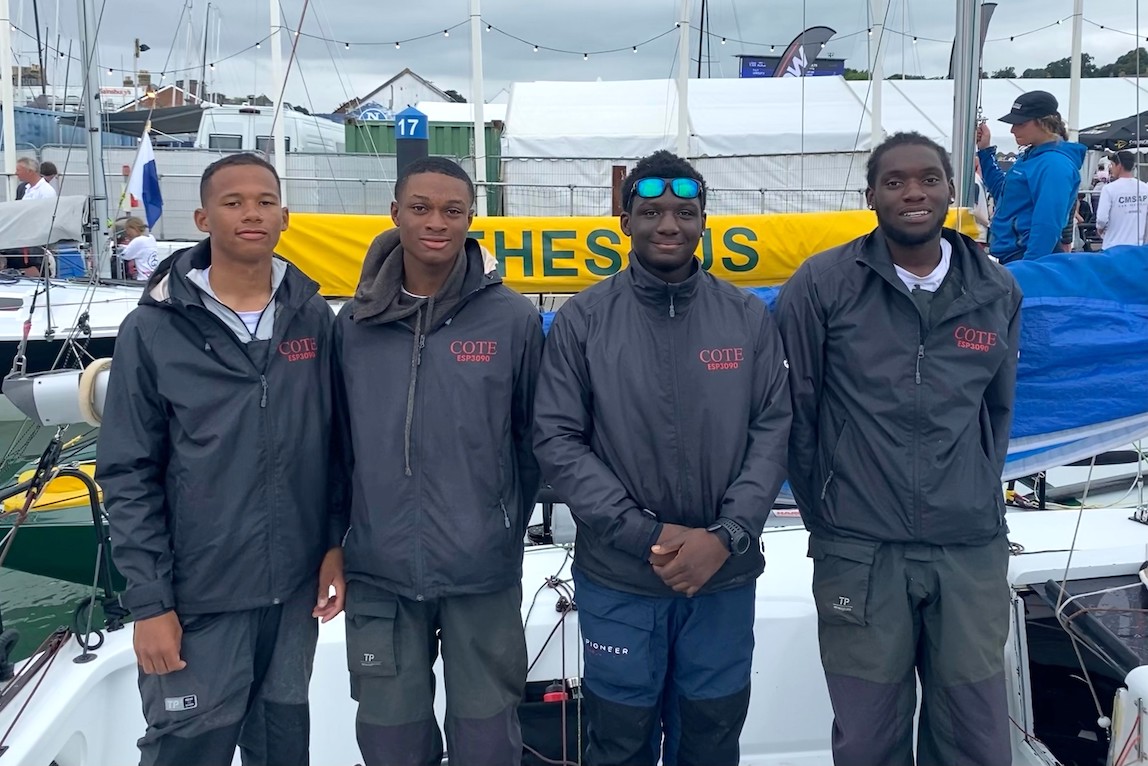 The Scaramouche Sailing Trust, one of Cowes Week's official charities, has been enabling students from Greig City Academy (GCA) to sail since 2014. Founder of the Trust and Head of Sixth Form and Outdoor Education, Jon Holt, believed that sailing could be an accessible sport for all. Jon broke through the barriers faced as a state school, with students from an area with some of London's highest crime rates, by initially refurbishing an old 22ft yacht and subsequently purchasing Scaramouche, a 45ft Admiral's Cup yacht built in 1981. The possession of these boats created a space for his students in the sailing community, who are sailing Riot in Class 7 IRC, Cote in the Quarter Ton Class and the Performance Cruiser Scaramouche.
Speaking to Cote's crew, Jaydon Desmond, Christopher Frederick, Kai Hockley and Jessye Opoku-Ware, brought to light just how important the Scaramouche Sailing Trust is through the impact it has had on these students. Jayden emphasised the new and unique opportunities he has been granted since beginning to sail, he believes that these opportunities came about due to the distinctive skills gained from sailing, for "normal people wouldn't have it on their CV". Resilience was a skill particularly highlighted by the crew. Christopher felt that he benefitted most from being able to race with different people, interacting with diverse individuals during Cowes Week is an opportunity unlike any other.
Most significantly, the Scaramouche Sailing Trust has provided prospects and opportunities that can lead to good careers in sailing and the wider world.
Find out more here
or donate to the fundraiser here