11:54 Wednesday 2 Feb 2022

Jubilee Sailing Trust joins Cowes Week as one of the Official Charities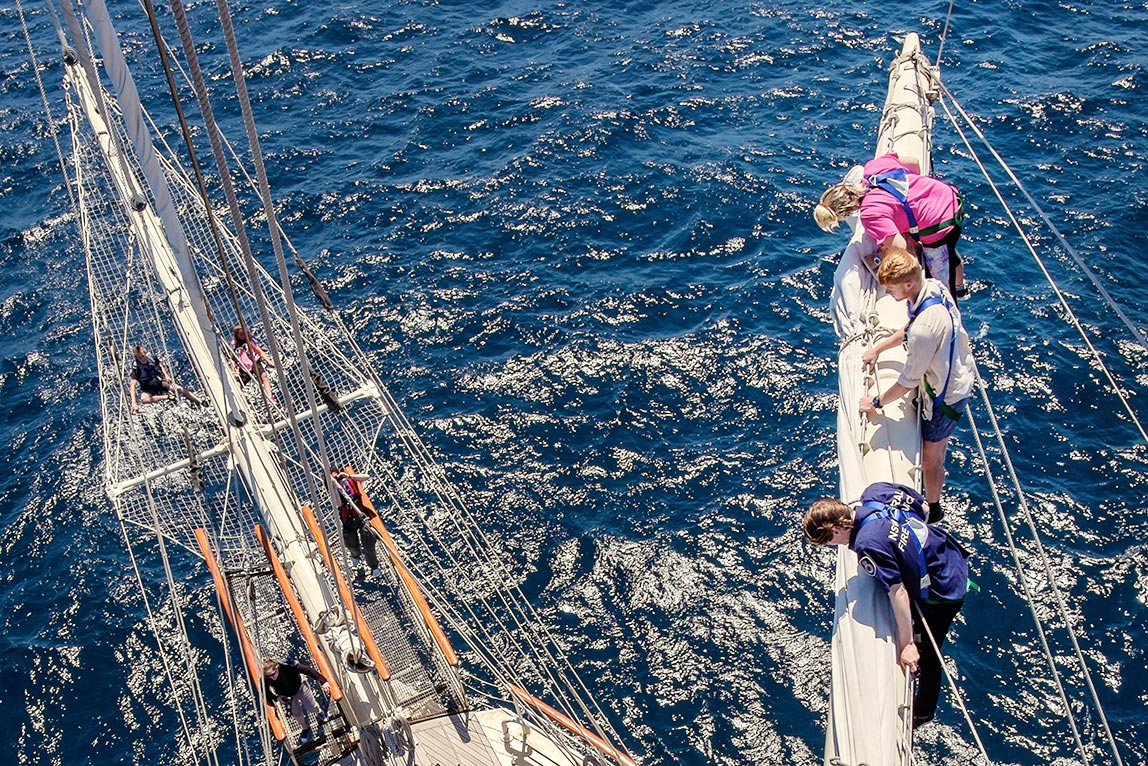 Cowes Week Limited is pleased to welcome the Jubilee Sailing Trust as one of the Official Charities for the 2022 edition of the Regatta. They will be joining the Scaramouche Sailing Trust who became an official charity partner in 2020.
The Jubilee Sailing Trust (JST) began 43 years ago in Southampton with a mission to change lives through adventure and exploration. The charity operates the tall ship SV Tenacious, which was built and maintained by volunteers, and designed to be sailed by a mixed ability crew.
The JST aims to provide inclusive sailing experiences through voyages and day sails to both disabled and non-disabled people of all ages. Since the charity began more than 50,000 people have sailed with the JST and the charity has transformed numerous lives
Tenacious will be in attendance for the duration of the regatta and the JST team will also have a presence on shore hosting a number of activities for visitors.
Laurence Mead, Regatta Director at Cowes Week commented
"Looking out from the Royal yacht Squadron platform on a Cowes Week race day we can see boats of all shapes and sizes enjoying the regatta. It's wonderful that this year the Jubilee Sailing Trust will be joining us with their tall ship, SV Tenacious which, although they won't be racing, will add to the fabulous spectacle on the water this year.
Sailing is one of the great ways for people to learn responsibility and self-reliance and to learn to interact with others in a team and the Jubilee Sailing Trust has been helping people of all ages and abilities for the past 43 years to enjoy those benefits. We are very excited to have them join us and look forward to being able to see their ship Tenacious during the week."
Patrick Fleming, Chief Executive of the JST said:
"We are honoured to have been chosen as one of the two charities to be supported at Cowes Week 2022.
Cowes Week is such an iconic and highly anticipated event on the yachting calendar and we are very excited to have our tall ship Tenacious present. The Jubilee Sailing Trust has a unique mission, to give people of mixed abilities and circumstances the freedom to explore their ability, potential and place in the world through inclusive tall ship adventures.
We do not receive any government funding and rely on fundraising to enable us to continue our mission, so any awareness and support we receive is hugely appreciated"