12:18 Thursday 5 Aug 2021 Rupert Holmes

Race day 6 - lunchtime update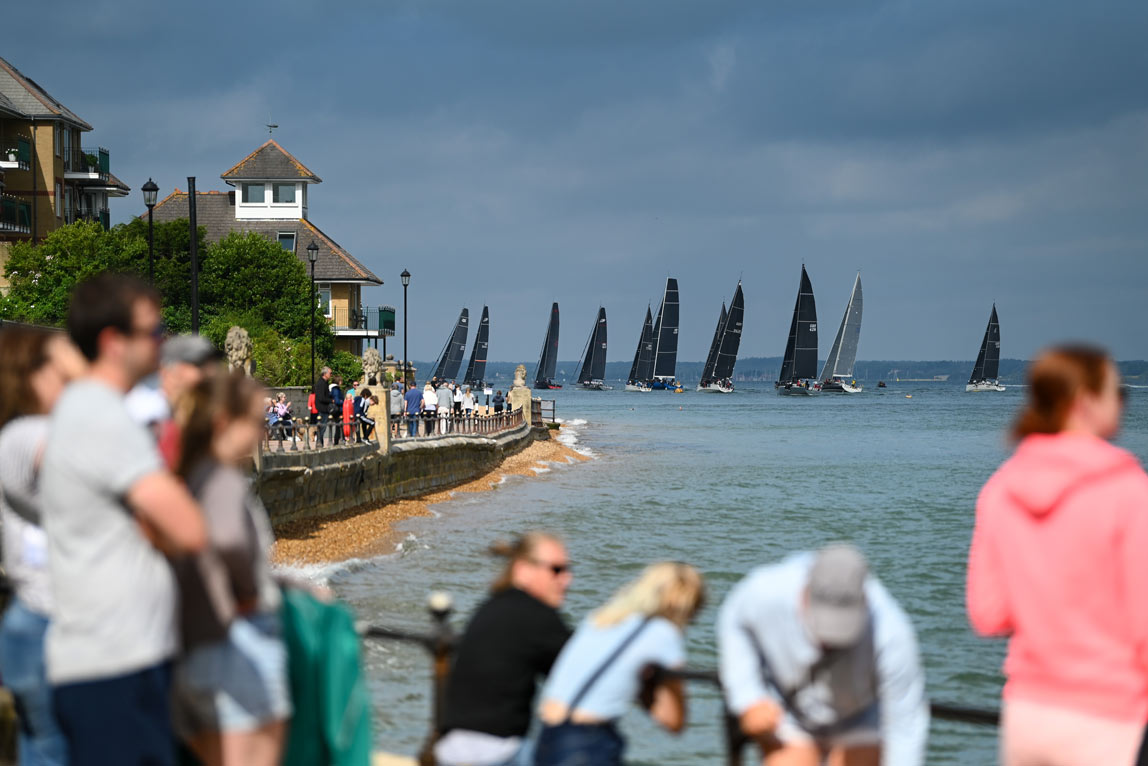 Racing for all classes got underway early today in southerly winds that increased to 15-20 knots during the course of the morning. These may strengthen further in gusts on the leading edge of a weather front that will cross the race areas later this afternoon.
Black Group yachts are currently racing in the western Solent, while the smaller White Group dayboats are in the more sheltered waters to the east of Cowes.
The first finishers on the Black Group start line are expected from 1230 onwards, approaching close inshore from the west. White Group dayboats will finish on the Breakwater finish line, which can be seen from Cowes Parade, until around 1600.