09:33 Wednesday 4 Aug 2021 Rupert Holmes

Day 5 preview - updated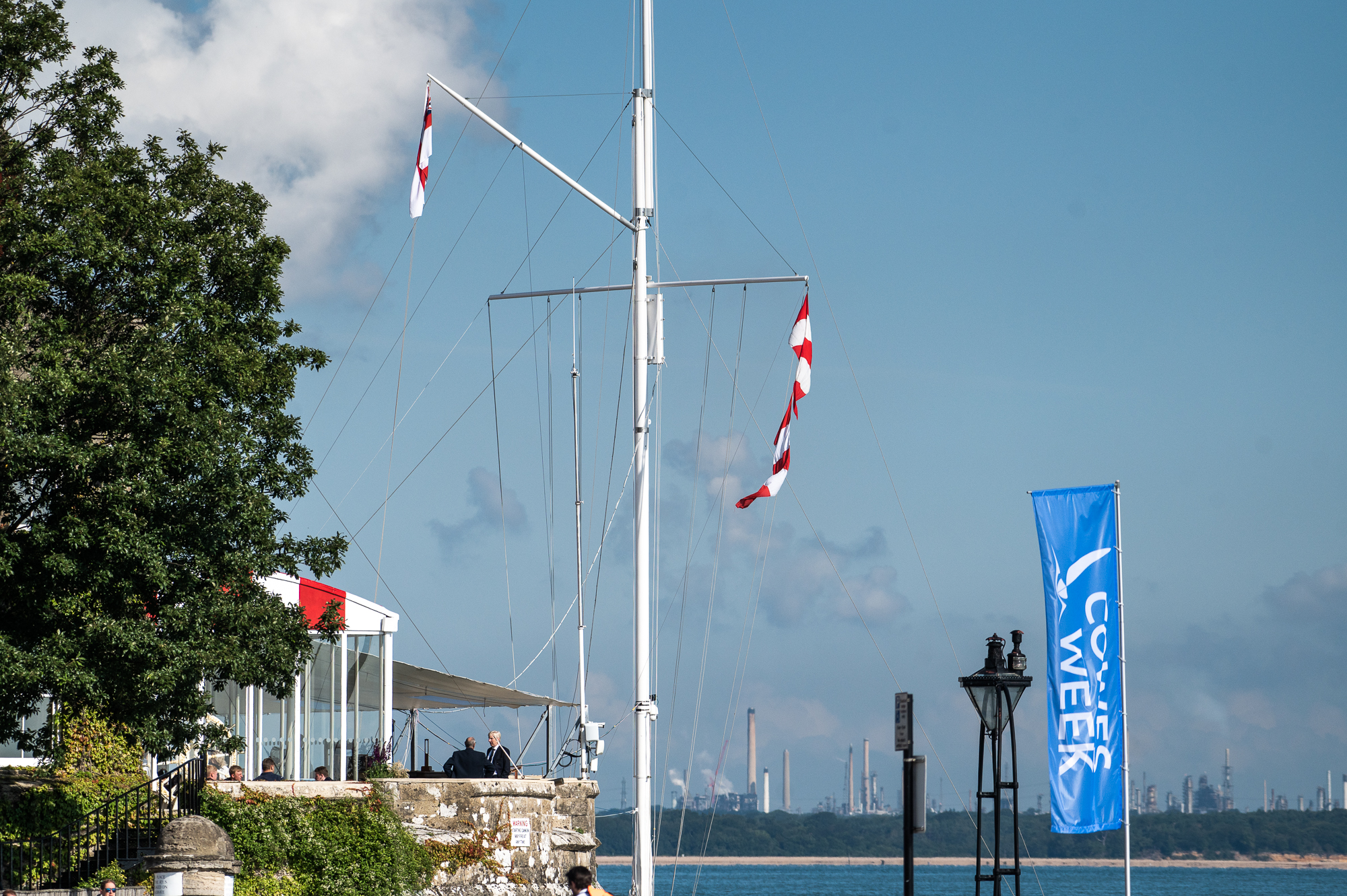 This morning is another with very light airs. The sun is expected to break through a thin layer of cloud shortly, but a full sea breeze is unlikely to fill in until after lunch. Currently the flags AP over AP are flying at the Royal Yacht Squadron, indicating a postponement of indefinite length.
Race officials are planning two scenarios, one for a south-easterly breeze and one for a southwesterly. The race committee also issued a further amendment to the Sailing Instructions last night, relating to the start times and locations for Cape 31, Mermaid, Victory, Squib and XOD classes.
When racing gets underway Committee boat 1 is expected to be in the vicinity of YachtDataBank racing mark off the Beaulieu river, and Committee boat 3 for Mermaids, Victory, Squibs and XOD near Hamble Yacht Services racing mark off Hill Head. Both locations, however, are subject to change depending on conditions as the sea breeze fills in.
As usual, the majority of starts will be from the RYS start line, where they can clearly be seen from the shore.
1310 update: The double AP signal was removed at 1310 and replaced with a single AP flag. The current intention is for the first starts to get underway at 1410.
Keep an eye on the Cowes Week App for updates.