09:43 Tuesday 3 Aug 2021 Rupert Holmes

Day 4 preview - updated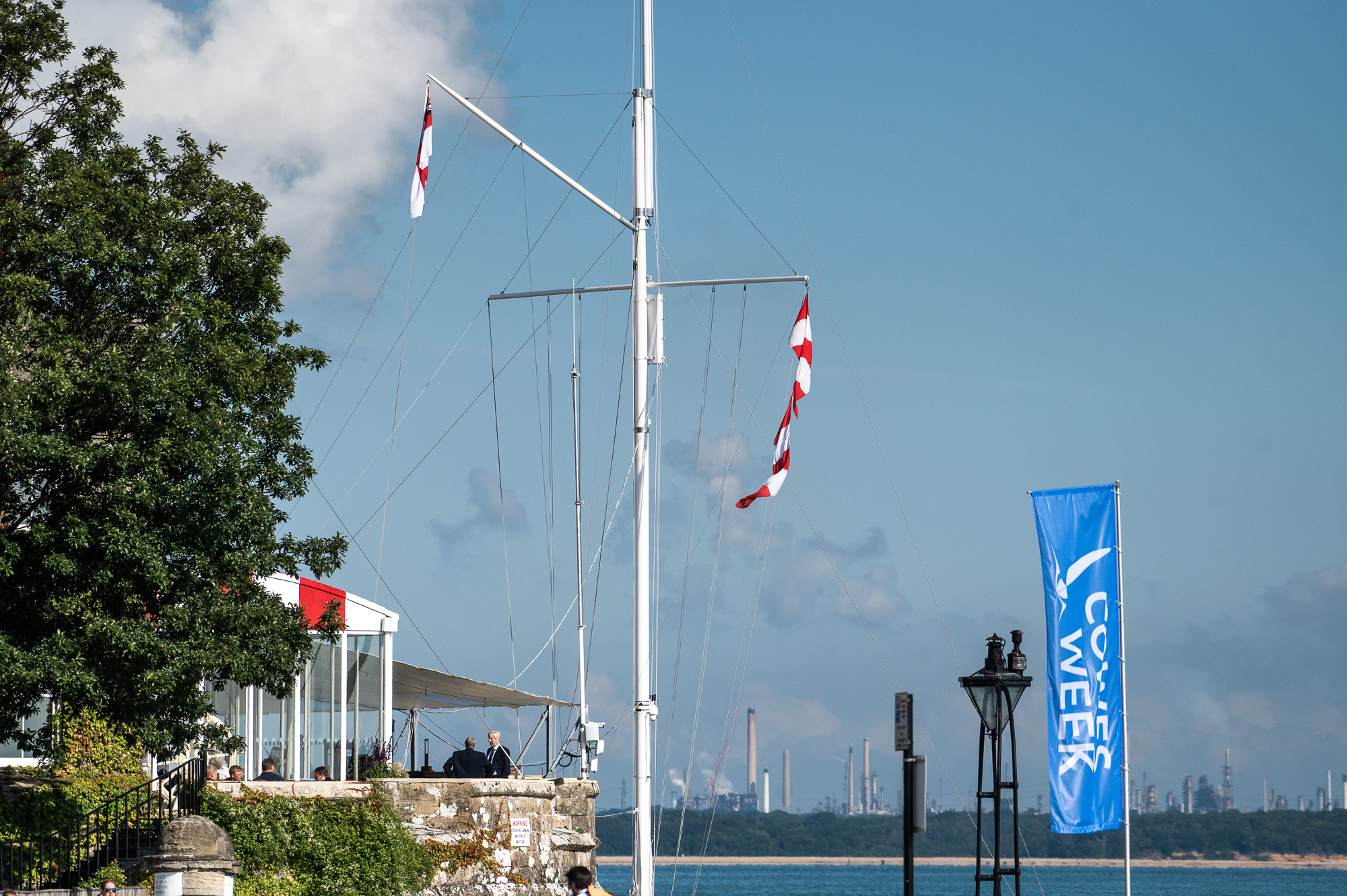 Today sees another change in the weather, with plenty of bright sun, but at breakfast time the northerly wind was only three to four knots.
This is expected to persist for most of the morning, before a complete shut down ahead of the a possible late sea breeze in the western and northern part of the central Solent this afternoon. This is unlikely to set up before 1300 and may not be fully established even at 1500, although Black Group yachts may be able to race earlier in a south-easterly in the eastern Solent. T
The White Group day boats don't have engines, so will start on the Royal Yacht Squadron line, as it's the closest option to Cowes harbour. However, the smaller yachts in Black Group that had been scheduled to start on the RYS line are likely to be moved to a committee boat that can be positioned to make best use of the available breeze.
1400 update: The start sequence for White Group dayboats is now underway from the Royal Yacht Squadron line, with boats heading east towards the central Solent.
Black Group yachts are also in their start sequences from committee boats in the central Solent.