12:22 Monday 2 Aug 2021 Rupert Holmes

Day 2 - lunchtime update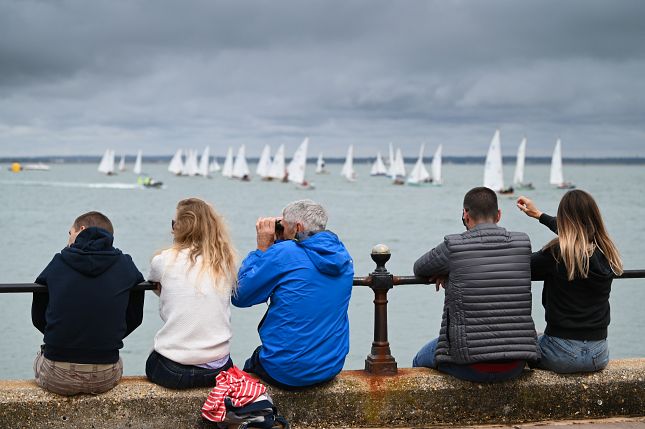 Racing for all classes is now underway, in a shifty east to east southerly breeze varying from 8 knots close to the island shore in the west Solent to 16-18 knots in parts of the east Solent.
Competitors are benefitting from warm sunny spells on the water, even though there's a slow moving band of heavy rain showers off the south-eastern coast of the Isle of Wight.
The first finishers are expected to be the Quarter Ton class, which is expected on the Breakwater line off Cowes Parade from 1315 onwards.
White Group day boats will be finishing on the Royal Yacht Squadron line, starting with the Etchells and Daring classes at around 1300. Finishing sequences are expected to continue for around two hours.