10:00 Monday 2 Aug 2021 Rupert Holmes

Day 3 preview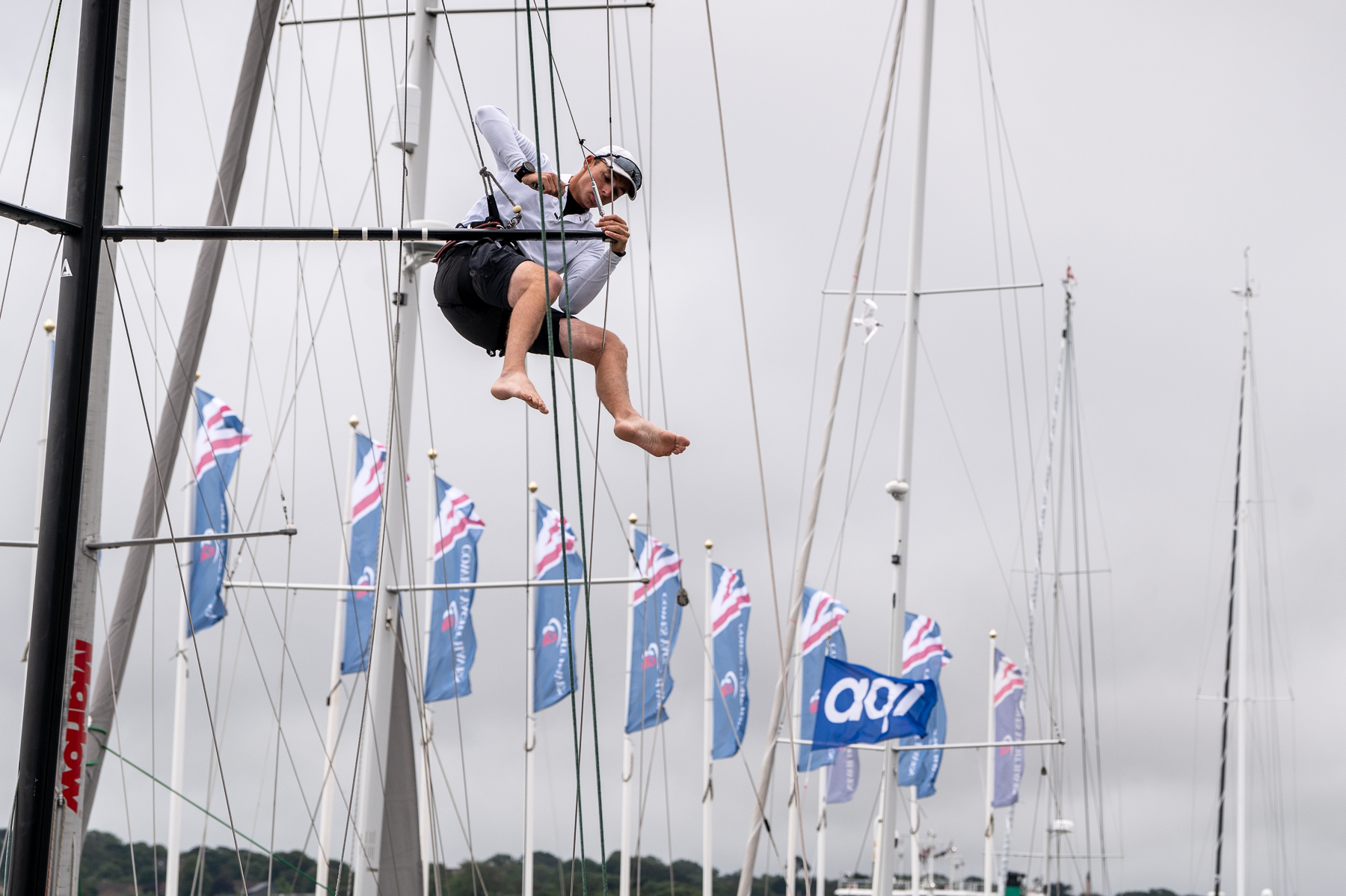 Today sees a change in the weather at Cowes, with a band of rain that passed over the Solent at breakfast time forecast to give way to light east and south-easterly breezes of ranging between 6-14 knots.
Given the risk of potentially difficult conditions in light airs for classes starting on the Royal Yacht Squadron line, there has been some shuffling of start times and locations to keep the smaller boats predominately uptide of the finish after a short leg to the west.
These changes were communicated to competitors last night via the Cowes Week app and an amendment to the Sailing Instructions: www.cowesweek.co.uk/web/download/2021/CW21-SIAmendment-2.pdf
Racing will start at 1030 with the J/70 class first away from the RYS line, where the start sequence will continue until the XOD class at 1150.IRC Classes 1-5, plus Cape 31s, HP30s, Performance Cruiser A and J/109s will start from Committee Boat 1, which will be in the vicinity of Ancasta racing mark to the east of the Bramble Bank.
The remaining Black Group yachts will start from Committee Boat 2, stationed near Goodall Roofing on the Ryde Middle bank.
Weak low pressure systems are currently dominating the weather across the UK. If the day stays dry the wind is likely to remain a fairly steady 8-12 knots, giving excellent racing. However, there's a possibility of patches of light rain or drizzle in which wind speeds could be depressed well below the 8 knot mean.