14:06 Sunday 1 Aug 2021 Rupert Holmes

Family fun and competition at Cowes Week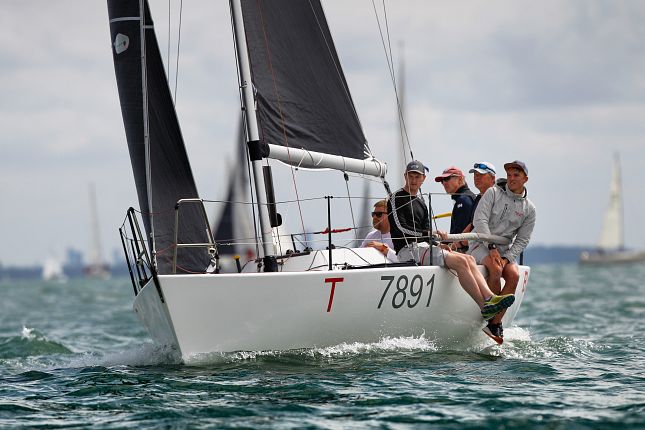 For many competitors sail with – or competing against – other family members is an important element of their Cowes Week experience. In an era in which it's increasingly difficult to encourage older offspring on family holidays, the regatta offers a rare opportunity to spend time together building shared experiences.
Many families have two or even three generations sailing on the same boat for the week. In other cases, family members sail on several different boats, often competing against each other.
Paul Blowers, for instance, is sailing with Julian Metherell on his Quarter Tonner Bullit, with Paul's son Harry as bowman. They had a great start to the regatta, winning the first race by a margin of almost five minutes and in doing so beating Paul's partner, Julie, who's racing in the same class on board Jim Prower's Theseus. Meanwhile Paul's middle son Ted, a successful match racer, is racing a chartered J/70.
For Blowers, Cowes Week also gives a chance to catch up with old friends. "Unlike most international championships," he says, "many of the friends we've known for 15, 20, 30 years are here with their families as well," he says. "It's always great to catch up with them and adds an extra dimension to the racing, making it feel more competitive."