13:55 Saturday 31 Jul 2021 Rupert Holmes

Day one - lunchtime update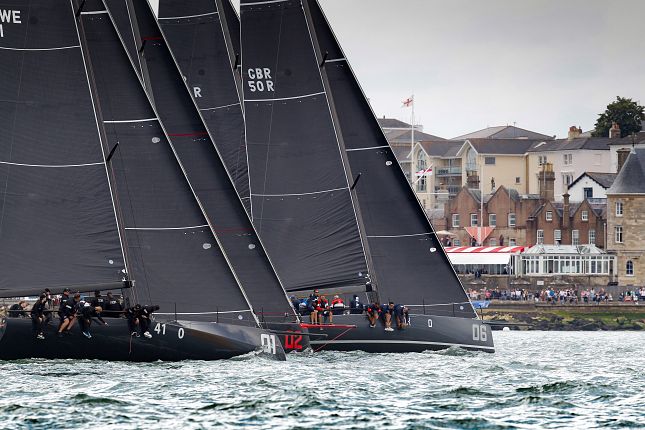 Racing is underway for all classes in a shifty westerly breeze with classic summer showers giving big gusts and lulls. Although averaging around 14 knots, it has dipped below eight knots at times, yet with occasional gusts ahead of clouds have topped 20, calling for frequent changing of gear to match sail shapes to the varying conditions.
There was plenty of action on Royal Yacht Squadron line during the start sequences, with fleets short-tacking close to the shore and a number of groundings on Grantham Rocks a few hundred metres west of the start.
The first of the three races scheduled today for the 36-strong J/70 fleet saw the first four boats finish 95 seconds apart. Nick Phillips' Chaotic was first across the line, followed by Douglas Struth's DSP and CER – Ville de Geneve.