14:00 Tuesday 27 Jul 2021

Changes to Starting Sequence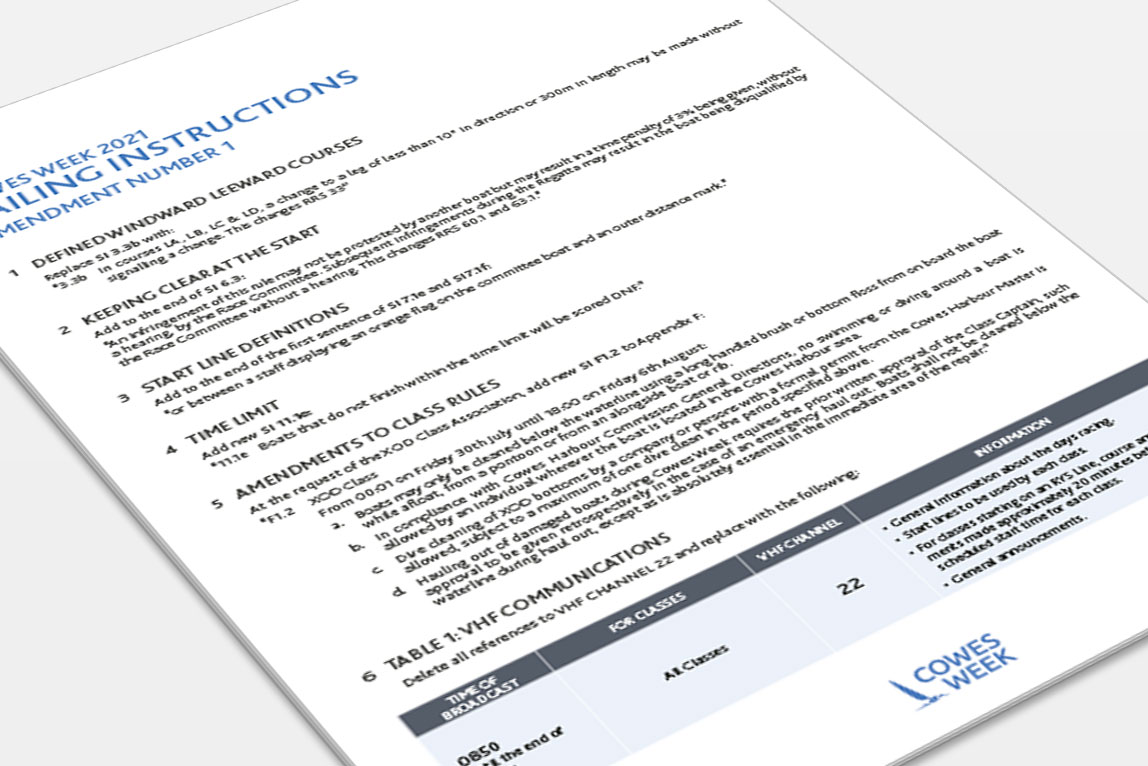 As a consequence of merging some classes together (as an example Sportsboats into IRC 4) and having made some other changes, there is now a comprehensive revision to the starting sequence.
This is all included in Amendment No 1 to the Sailing Instructions which has gone up on our website in the last hour. Our apologies that the Start Sequence printed in the Sailing Instructions has been superseded but it is vital that Amendment No 1 be used for all of the start times.
For the avoidance of doubt Table 6 and Table 7 in the Sailing Instructions have both been replaced in their entirety.
Travel to Cowes
The Red Funnel Red Jet will be operating a 40 minute service to/from Cowes throughout the week. You can also take advantage of the weekly season pass.
We look forward to seeing you on the water!