18:00 Friday 9 Apr 2021 Mary Scott-Jackson

HRH The Prince Philip, Duke of Edinburgh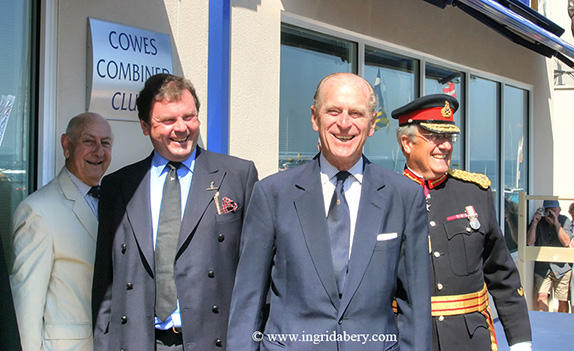 The Board of Cowes Combined Clubs, organisers of the annual Cowes Week regatta, are very sad to hear of the death of His Royal Highness Prince Philip, the Duke of Edinburgh.
The Duke of Edinburgh was a regular competitor at Cowes Week, adding a very welcome royal element to the week, as well as being a very competitive entrant in the regatta in his own right. In 1964, on the suggestion of HRH Prince Philip, Cowes Combined Clubs was formed to run and organise the regatta. That structure is still in place, delivering a single set of racing instructions for the world-famous regatta and ushering in a modern and evolving race management system which has been instrumental in creating what is one of the world's premier regattas.
His Royal Highness opened the Regatta House building that the Cowes Week team still uses today, on the 19th of May 2004.
The Board of Cowes Combined Clubs send their deepest condolences to Her Majesty The Queen and the rest of the Royal Family.