16:02 Tuesday 17 Mar 2020

Cruising Association to sponsor new Club Cruiser Class Trophy at Cowes Week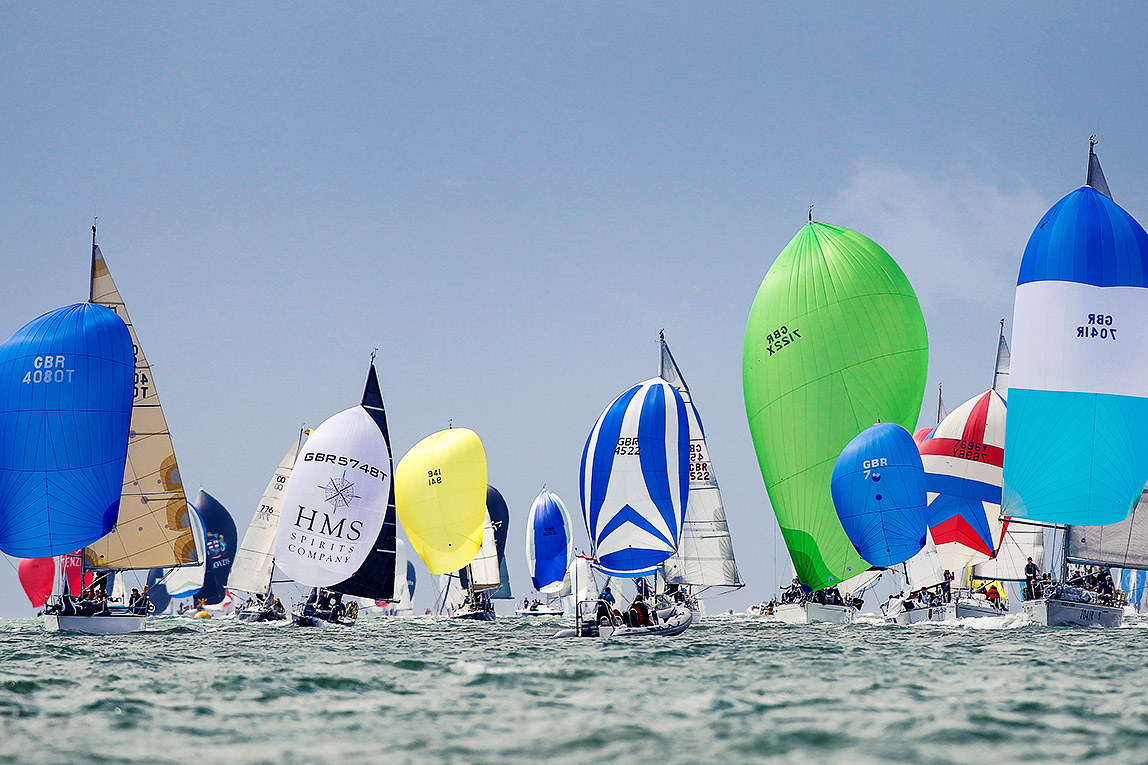 Cowes Week Limited, organisers of the UK's largest and best known sailing event is delighted to announce that the Cruising Association will be sponsoring a trophy for the newly introduced Club Cruiser Class.
Earlier this year, it was announced that the Cruiser Division would be split into two entirely separate entities, to be called Performance Cruisers (4 classes as in 2019) and Club Cruisers (2 classes). The creation of the two divisions means that racing is available for two different types of boat. The team behind Cowes Week believe that modern cruising boats with bulb keels and epoxy construction deserve a class of their own, as do some of the more genuine cruisers, and the two will now be able to race separately. The introduction of the new Club Cruiser Class will enable people who have not entered Cowes Week in the past to do so, even if their boats are really set up for cruising most of the time.
Racing takes place under the ISCRS handicap system and Cowes Week Ltd can help owners get a rating (which is free) if they don't already have one so that they can enjoy participating in the regatta. Cowes Week is also unique in allowing for daily entries if time is a problem. Racing this year takes place from Saturday 8thof August to Friday 14th. The week's entry fee also covers participation in the Cowes Town Regatta on Saturday 15th August, which is a stand-alone trophy day and a great chance to finish the week in a more relaxed atmosphere (perhaps giving the foredeck person a chance to steer for a change!)
Laurence Mead, Regatta Director at CWL commented:
"We are absolutely delighted to have the Cruising Association sponsoring the new Club Cruiser Class trophy at Cowes Week. This new class recognises the wide range of boats which race at, and enjoy, the regatta every year. Our cruiser division has been growing year-on-year and for 2020 splitting it into club cruisers and performance cruisers will enable us to deliver even better racing to those boats which are genuinely used for cruising most of the year, yet want to race occasionally. Cowes Week is the perfect regatta for a lot of those boats with courses set across the Solent giving interesting sailing as well as a racing challenge!"
Kate Johnson, Commercial & Marketing Director at CWL explained:
"This new sponsorship by the Cruising Association is a great example of the range of ways that Cowes Week is extending our partnerships with new brands, both in and outside the marine sector. For businesses that have a clear audience like the Cruising Association we are able to build packages that really resonate with their target. Equally, for brands that don't have the budget or resource to join the regatta as a full Supporting Sponsor, we are able to tailor advertising or sponsor packages that meet specific needs. Anyone interested in sponsoring or advertising at the regatta should get in touch. We're really looking forward to working with the team at the Cruising Association."
On behalf of the Cruising Association (CA), Lucy Gray, General Manager, said:
"We are delighted to be involved in Cowes Week 2020 through our sponsorship of the Club Cruiser Trophy, presented by the Cruising Association. It would be great if we can help increase the numbers competing in the Club Cruiser Class divisions and we'll certainly be doing our best to encourage CA members to enter."