Cowes Week Ltd (CWL) is working towards developing a strong sustainability plan for Cowes Week and is committed to minimising the impact activities at the Regatta have on the environment. This year the event was awarded Silver Level Clean Regatta Certifiction by Sailors for the Sea.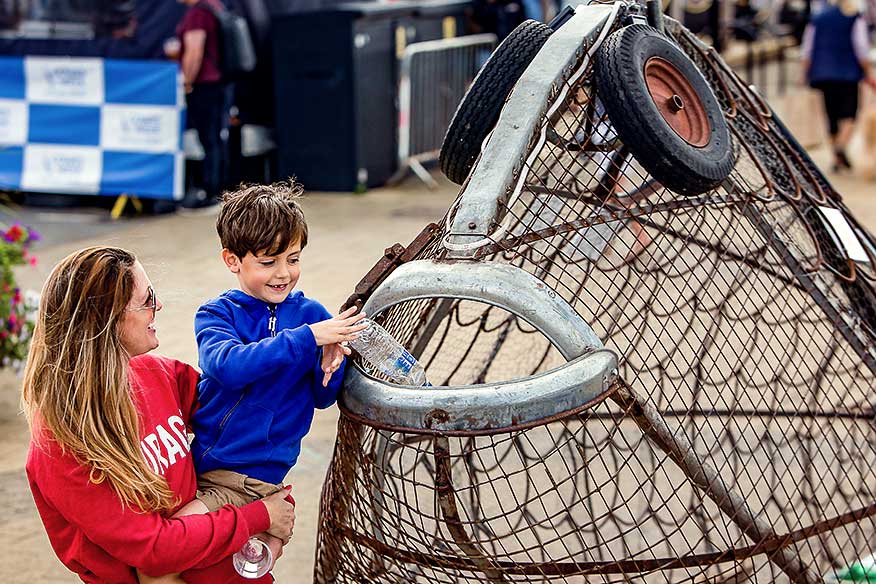 With 100,000 people visiting during the regatta, Cowes Week has an impact on the water and on the shoreside. CWL firmly believes that an event of this size should play its part in spreading the message about sustainability and minimising its own impact on the environment.
CWL has signed up with Sailors for the Sea 'Clean Regattas Programme' - the world's leading sustainability certification for all on-the-water, near-the-water, and water-loving events - and been awarded Silver Level status.
We are also working closely with The Green Blue, the joint environmental initiative of the Royal Yachting Association and British Marine, as well as signing up with the Clean Seas campaign - Turn the Tide on Plastic.
Working with the event sponsors and four Official Venues: Cowes Parade, Cowes Yacht Haven, Northwood House and Shepards Wharf, CWL will be raising awareness of sustainability issues and highlighting how we can all help to make a difference, both on and off the water. Some of the initiatives include installation of water filling stations for the general public and competitors and improved waste recycling around the town.
CWL has already made changes at its base, Regatta House, by switching to a sustainably sourced electricity provider, putting a comprehensive recycling programme in place and committing to no single use plastics in Regatta House itself.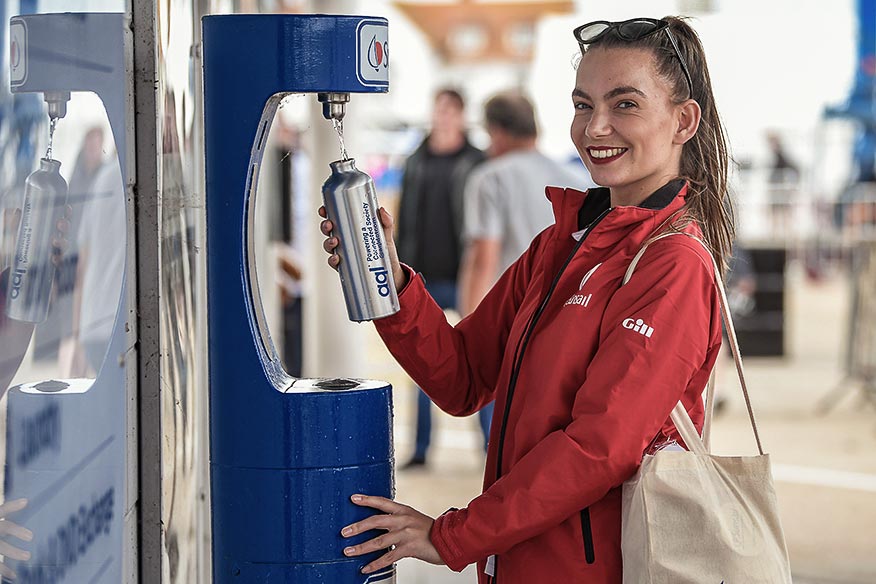 Our Objectives
To encourage on-the-water recycling to competitors and also to let nothing go overboard.
To provide each competing yacht with refillable drinks bottles
To work with the official venues to encourage the reduction/elimination of single use plastic water bottles and dinnerware (including plates, cups and cutlery) - no styrofoam or polystyrene
To encourage the venues to stop the use of plastic straws and replace with paper straws
Work in partnership with local waste management company and Cowes Town Council to encourage installation of more multi-use recycling bins around Cowes