09:00 Monday 15 Dec 2014

Cowes Week Limited Seeks Executive Director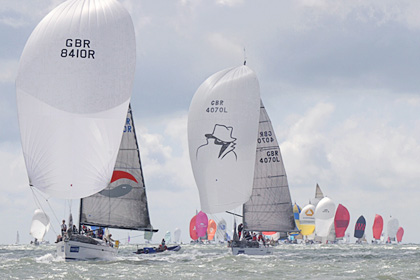 Cowes Week Limited (CWL), organiser of the world-famous sailing regatta, is looking for a talented and experienced executive director to join the small full-time team responsible for the event.
This new and exciting opportunity arises from the departure of CWL's Sales & Marketing Director, Michelle Warner, who will leave for new pastures in early 2015 after 10 years with CWL.
The new director will be responsible for sponsorship income and supporting the strategic development of the regatta and its delivery. Operating as part of the event's Executive Management Team, the successful candidate will also sit as a Director on the board of Cowes Week Limited, leading and advising the board on all commercial matters.
Those interesting in applying for the role should send a covering letter outlining suitability, together with an up-to-date copy of their CV, for the attention of the Chairman, Peter Dickson c/o admin@aamcowesweek.co.uk
The closing date for applications is Friday 9 January at midday. Interviews will be held the following week and it is hoped that the successful candidate will be available to start at the beginning of March.