13:00 Friday 16 Aug 2019 Rupert Holmes/CWL

Lunchtime update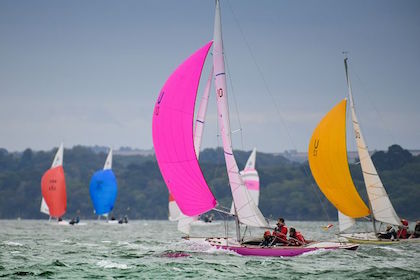 Racing is underway for all classes, on relatively short courses that will see competitors returning to shore before the weather deteriorates later this afternoon. White Group dayboats are currently finishing on the Breakwater line off Cowes Parade, with the finishing sequence there expected to continue until around 1415. The larger Black Group yachts are finishing on the Royal Yacht Squadron line, approaching from the east. The final boats are expected there around 1415-1430.
Unfortunately the cloud base is forecast to be too low for the RAF Typhoon display this evening, but the fireworks, sponsored by Red Funnel as a celebration of 50 years of the ferry company's high speed service, will go ahead on schedule.