12:57 Thursday 15 Aug 2019 Rupert Holmes/CWL

Lunchtime update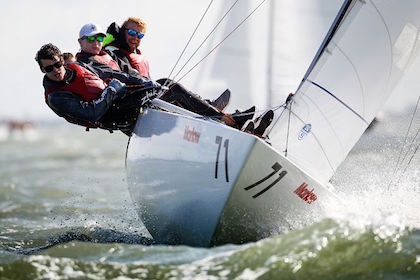 Racing is underway for all classes on a sunny, but breezy, day with westerly winds gusting to 25 knots. White Group dayboats will finish on the Breakwater line off Cowes Parade, starting from around 1300, with the finishing sequence here expected to continue for more than two hours.
However, the best vantage point to watch the racing this afternoon will be on The Green to the west of the Royal Yacht Squadron. This will provide excellent views of the Black Group yachts flying along close to the shore under spinnaker. The first boats are expected here from 1330 onwards, with the final competitors completing their races closer to 1600.