12:55 Tuesday 13 Aug 2019 Rupert Holmes/CWL

Day 4 - lunchtime update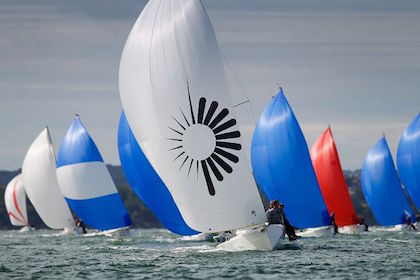 Today is providing excellent conditions on the Solent in a mostly south-west to westerly breeze of 10-14 knots and long periods of sun. So far any showers that have formed over the mainland have missed Cowes. Racing is underway for all classes, with the first finishers expected on the Cowes Breakwater line from 1345 onwards. The larger yachts will finish on the Royal Yacht Squadron line from around 1400, sailing close to the beach under spinnaker in a classic Cowes Week finish.
Today is also Slingsby Ladies Day, a celebration of the many women who sail and their considerable achievements. It will culminate in a presentation of the Cowes Week Ladies Day trophy and Slingsby Best Female Helm trophy this evening at Northwood House.