11:21 Tuesday 13 Aug 2019 CWL/Sue Pelling

Love boat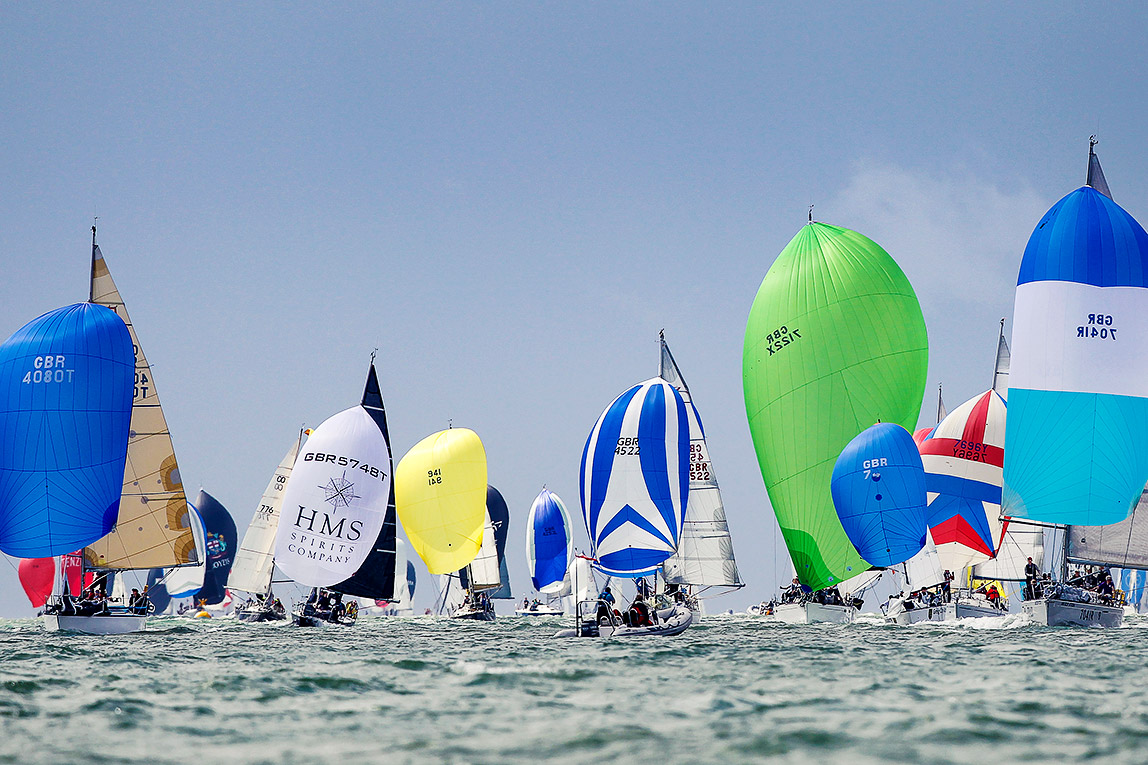 Among those embracing Slingsby Ladies Day today is Sam Love who has a special affection for the Week.
Not only did Sam win the Ladies best helm trophy in 2014 (the Royal Southern Ariel Trophy), but she also met her future husband Olly 10 years ago exactly, at Cowes Week. Expanding on an already fascinating story, it was two years ago at this special event that Olly proposed to her.
As she prepared to leave the dock this morning with her team aboard Frank 3 (SJ320), Sam told us the romantic story about what happened at Cowes Week 10 years ago.
"One of my closest friends was racing on a boat and he invited me down for a few days. I was in Yorkshire at the time sailing but I drove all the way down and turned up in the early hours and was greeted by a horrendously drunk crew including Olly. That was my first introduction to him. I was the only sober person. Anyway, we seemed to hit it off and started dating.
Chatting about how the romance blossomed and what happened next, Sam continued: "Two years ago in 2017 sailing back in after an extremely wet and windy day aboard our previous boat (Impala) I had the shock of my life. I was on bow, and looking like a 'drowned rat' so moved to the back of the boat. As I reached the cockpit Olly said: 'I have something to ask you,' and then pulled out a ring.
"The rest of Cowes Week was just one big celebration and extended engagement party.
"We got married in June this year. We did try to plan the wedding so we could have some kind of party in Cowes but logistically it got too complicated but it is great to be here because it always brings back happy memories."
Commenting on her Ladies Day prospects for a chance to win the Royal Southern Ariel Trophy and the new Slingsby Best Female Helm Trophy, Sam added: "This is one of the rare occasions I get to take the stick, so as the only female on the boat, it is my day today
"I've been trying win the Ladies Best Helm Trophy back ever since I won it, so we shall see what happens today. We have a good crew onboard so we have everything going for us.
"As far as Ladies Day goes in general, I think it is a great incentive because sailing is definitely a male dominated sport. You only need to look at our own boat. Of the eight crew I am the only female, so anything that can be done to get more ladies into sailing is a good thing."