Moorings
Berthing in Cowes during the regatta is in very high demand so we suggest that you get your berthing sorted out well in advance to avoid disappointment. If you're entering in a one-design class, it's worth contacting your class secretary because berthing is arranged on a class fleet basis in many instances.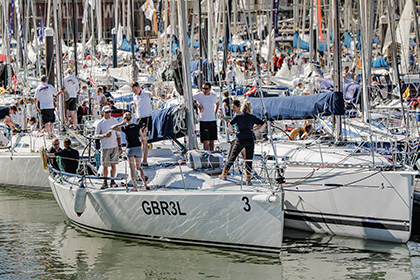 Cowes Yacht Haven
Vectis Yard, High Street, Cowes, Isle of Wight, PO31 7BD
With free entry to the entertainments area (excluding fireworks night), Cowes Yacht Haven is at the centre of Cowes Week with a range of bars, food and entertainment. Toilet and Shower facilities have recently been completely refurbished and developments in marina electrics and site-layout means the Marina can provide top-quality support services to competitors. The Yacht Haven Event Centre also provides a large eventing space for gala dinners, balls and corporate functions.
East Cowes Marina
Britannia Way, East Cowes, PO32 6UB
On the East Bank of the Medina River, just above the chain ferry, East Cowes Marina is an oasis of calm amid the frenetic activity of Cowes Week with modern, beautifully presented 'Club Style' showering facilities and all the attributes you'd expect of a modern marina, including the ever popular Lifeboat Inn plus a free car park onsite and facilities for storing yacht gear.
You can make use of the Cowes Water Taxis which operate from our Visitor Area, (the marina is also only a 20 minute walk into the centre of Cowes via the chain ferry). Minutes walk from the marina is East Cowes town centre with a Waitrose supermarket, shops, cafes and a post office and cashpoint. Boats may be rafted, but usually only to a maximum of three boats out.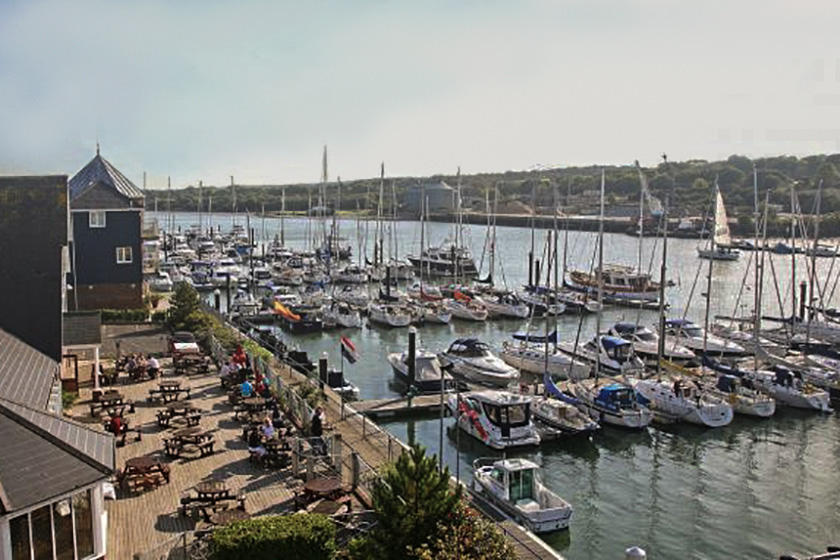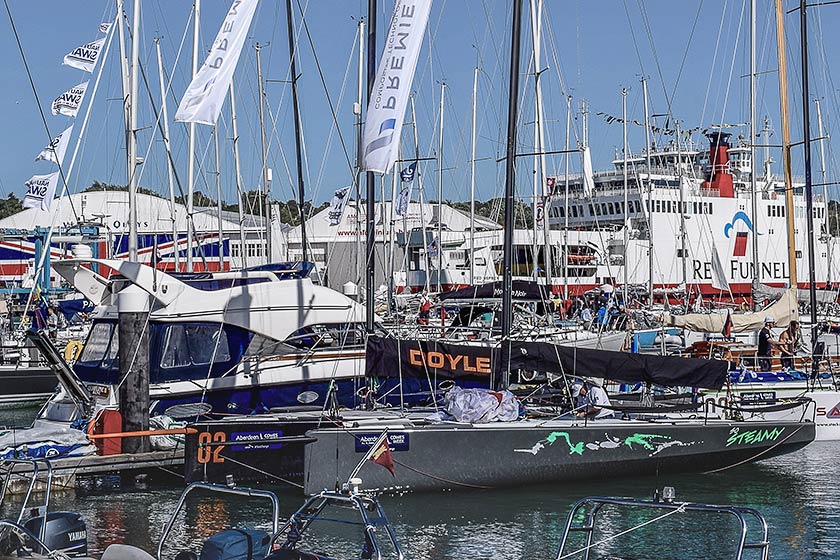 Shepards Wharf Marina
Medina Road, Cowes, Isle of Wight, PO31 7HT
Shepards is an affiliate Cowes Week venue located 200 metres from the town centre, where competitors and spectators, friends and families can all enjoy the unique welcoming Cowes Week atmosphere.
Berth holders at Shepards will have access to all the activities on offer - Shepards is renowned as the place to go for apres racing. Features include delicious food, available for breakfast, lunch and dinner, fantastic entertainment on site throughout the week and the new 'concierge service' to boats moored at the marina.
Boats on the outer pontoons are rafted up to a maximum of six. Please call the friendly Shepards team to book a Cowes Week event berth.
Whitegates River Pontoons
Whitegates River Pontoons are available for Cowes Week if booked in advance. Vessels are berthed in rafts on the fairway side of the visitor pontoons. Whitegates River Pontoons for visitors are located on the eastern side of the fairway, immediately south of the Chain Ferry on the River Medina.
These moorings are quiet and are ideal for craft wishing to stay overnight in Cowes but outside of a marina. They represent excellent value and many are suitable for deeper draught vessels. The moorings must be booked in advance via Cowes Harbour Moorings (based at Shepards Wharf Marina).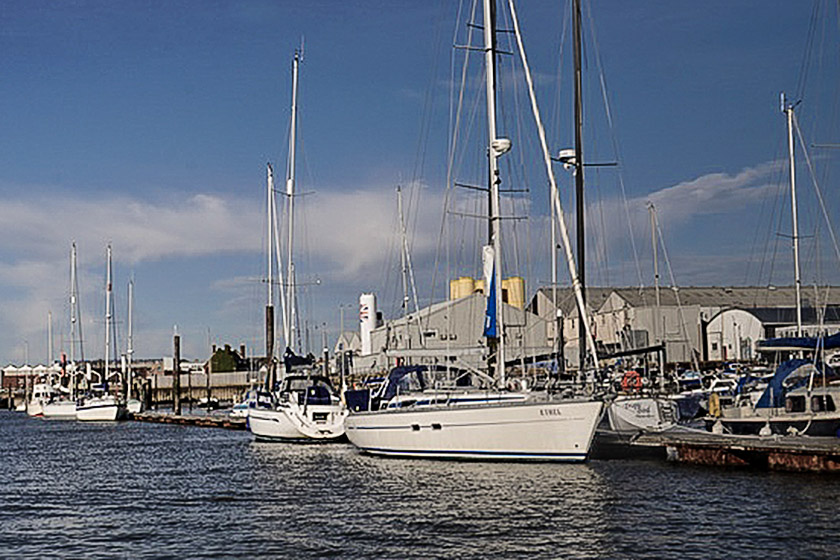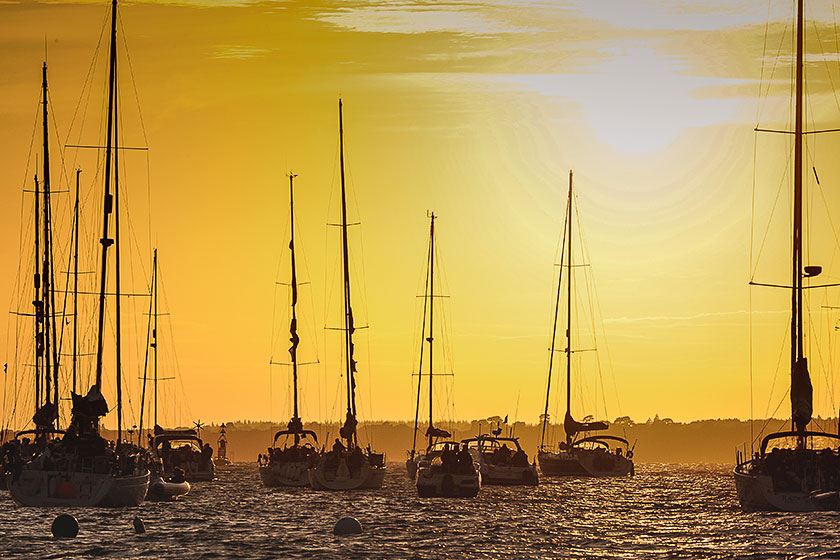 Event Swinging Moorings (Cowes Roads)
& Day Class Swinging Moorings
Cowes Harbour Commission lays two rows of deep-water swinging moorings for larger yachts of between 10m to 35m in length. The moorings must be booked in advance via Cowes Harbour Moorings (based at Shepards Wharf Marina).
Row M is row of heavy duty yellow swinging moorings is laid to the west of the harbour entrance between Egypt Point and the Royal Yacht Squadron, providing deep water moorings for vessels up to 25m in length. Row J is laid to the east of the harbour entrance and south of the Snowden buoy; vessels between 10-35m in length can be accommodated.
Cowes Harbour Commission also lays up to eight rows of event swinging moorings to provide moorings for day class boats up to 8m in length. These moorings are laid to the north of the Small Craft Channel and the Cowes Breakwater. Bookings should be made via your class secretary.