11:00 Monday 24 Apr 2017 Kate Johnson

Sevenstar Yacht Transport to sponsor The Triple Crown at Cowes Week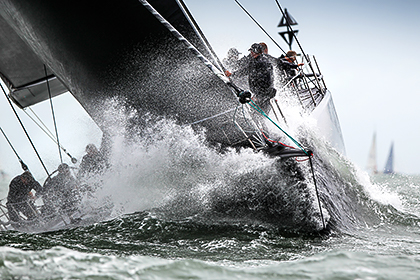 Cowes Week Ltd, organisers of the world's best-known sailing regatta and highlight of the British Sporting Summer, is delighted to announce that Sevenstar Yacht Transport will take naming rights to the new Triple Crown at Cowes Week 2017.
The Sevenstar Triple Crown at Cowes Week is a new initiative for 2017. A regatta within a regatta, the series is open to large IRC rated racing boats up to 36m LOA. Three classes will compete: Maxi-Racer Class; Cruiser-Racer Class (both with a minimum TCC of 1.500) and an Ocean-Racer Class (minimum TCC of 1.400). The series will take place on the Tuesday, Wednesday and Thursday of Cowes Week, with the Wednesday race being designated an Around the Island Race.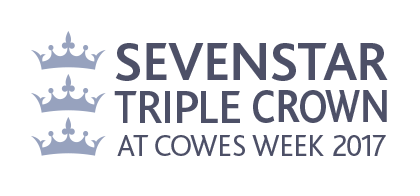 Three of the sailing world's most historic and prestigious trophies will be awarded: The Queen's Cup, presented to the Royal Southampton Yacht Club by Queen Victoria in 1897; The King George V International Cup from the Royal Thames Yacht Club and the Royal Yacht Squadron's King's Cup 1920. The series winner will be presented with an overall trophy.
Sevenstar Yacht Transport is the world's leading provider of yacht transportation services. Serving a global network of destinations, ranging from the familiar to the exotic, Sevenstar Yacht Transport has a wealth of knowledge and many employees have been in the yacht transportation business for more than 20 years. The division Sevenstar Racing Yacht Logistics specifically caters to the logistics needs of racing teams and their equipment.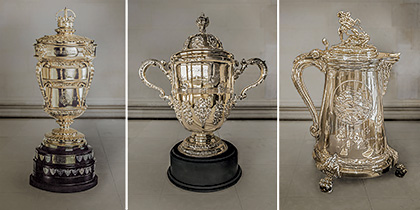 Commenting on the announcement, Wouter Verbraak, renowned Big Boat racer and Head of Sevenstar Racing Yacht Logistics said
"Sevenstar Yacht Transport is proud to be the named sponsor of the Sevenstar Triple Crown at Cowes Week. A fantastic new initiative in addition to the already world renowned sailing event in the Solent. With Sevenstar Racing Yacht Logistics we form a perfect partnership with this superyacht regatta. Our capabilities ensure entrants get the yacht, materials and spares in time for the race and for the next one."
Kate Johnson, Commercial & Marketing Director for Cowes Week Limited added:
"We're thrilled that Sevenstar Yacht Transport are joining us as title sponsor of the Triple Crown. This is an exciting new development for Cowes Week and we're very appreciative of the support of Sevenstar Yacht Transport, a great fit for the initiative which we're sure will be welcomed by competitors and spectators alike."