10:00 Monday 21 Nov 2016 Kate Johnson

Westerhall Rums Announced as Official Rum Sponsor at Cowes Week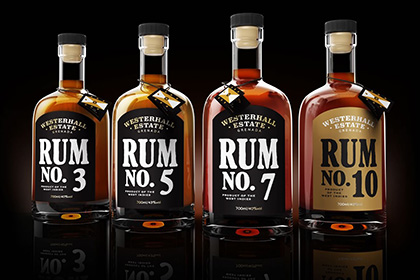 Cowes Week Ltd, organisers of the world's best-known sailing regatta and highlight of the British Sporting Summer, are delighted to announce another addition to their family of supporting sponsors as Westerhall Rums joins Cowes Week as the Official Rum.
The family owned, award-winning rum distillery has been in operation since the early 18th century. Westerhall have won the bronze, silver, gold and coveted Rum Master award at The Spirits Business Rum Masters Challenge and are now stocked in some of the most exclusive rum and cocktail bars in London.
Westerhall will be bringing their four flagship rums – the No 3, No 5, No 7 and No 10. Each has a distinctive flavour profile, with different combinations of buttery, honey and spicy tastes. They work brilliantly enjoyed in easy-sipping rum punches, delicately flavoured cocktails, neat or on the rocks.
Nick Kingsman, Managing Director of Westerhall Rums, said this:
"I'm hugely excited about Cowes Week 2017. I've been attending as a fan of sailing for many years and the opportunity to be a part of it is fantastic. The Grenadians certainly know how to party and we'll be looking to channel some of their culture into Cowes!"
Commenting on the announcement, CWL's Commercial & Marketing Director, Kate Johnson, said:
"We're extremely pleased to welcome Westerhall Rums to Cowes Week. The tradition of sailors and daily rum rations is a long-standing one dating back over 300 years, and even today we know how our competitors enjoy a rum after racing! We are looking forward to working together to develop a range of exciting ways for our competitors and visitors to experience the Westerhall rums and the Grenadian spirit".
With its official Regatta Rum status, Westerhall Rums will be busy throughout the regatta supporting some of the varied social events. Along with sampling activities, Westerhall Rums will be served at venues throughout the town, helping to bring a real Grenadian feel to this year's Cowes Week.